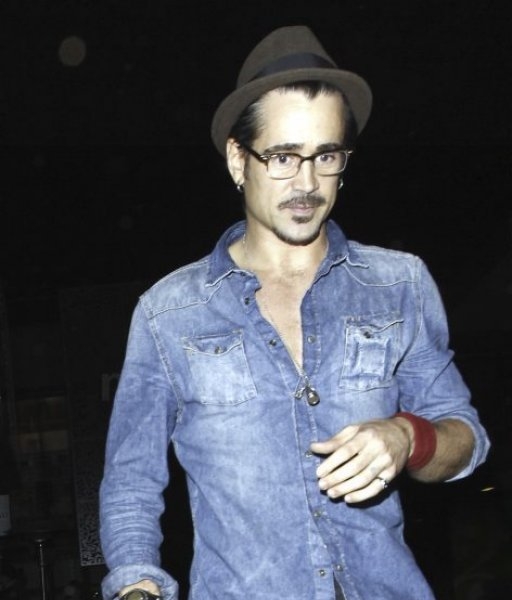 Colin Farrell Dodges Photographers Taking Refuge In A Jalopy
Former bad boy and actor Colin Farrell played hide and go seek with photographers while exiting a neighborhoodie cafe in Los Angeles.
The "In Bruges" actor wore a denim shirt, black pants, glasses and fedora that had an overall, undercover vibe.
When his meal was over, Farrell grasped onto a book and jet outside the cafe and towards the car of a friend in an attempt to avoid photographers.
The car in question was dirty and covered with scratches and the passenger side mirror was hanging on by only zip ties. Only in Los Angeles will you see an A-list actor disappear into a car like that.