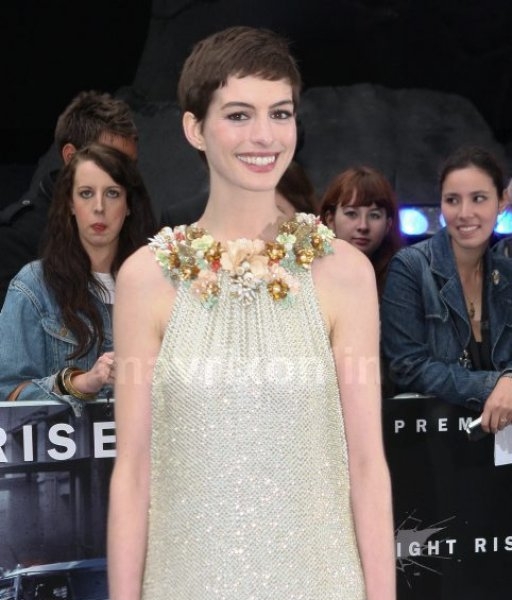 Dark Knight Rises In London
Anne Hathaway looks like a pretty pixie with her cute hairdo at the European premiere of "The Dark Knight Rises" at Leicester Square. The actress said it took her a while to adjust to the new "do" but I have to say, it's grown on me too.
Fellow thespians also on the carpet of the new block buster were Christian Bale, back on home turf, Guy Richie and new mummy Peaches.
The much anticipated movie is expected to break the opening weekend record! Check out a sneak peak by clicking HERE.