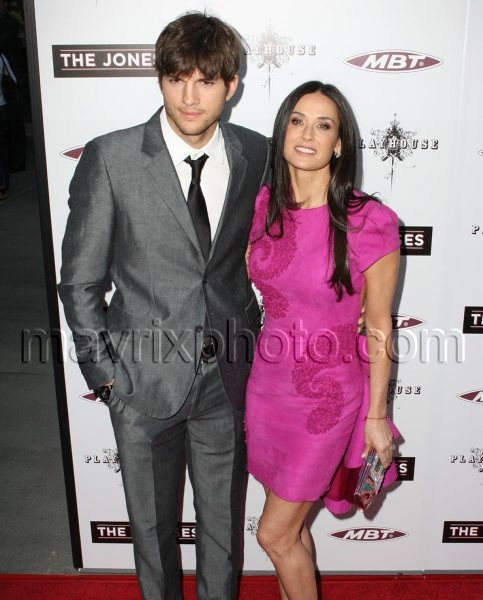 The Premiere of The Jonses
Demi Moore and Ashton Kutcher attended the premiere of The Joneses at the ArcLight Cinemas last night. Ashton must have been pretty excited about the event, because it looks like he broke out his lucky yellow socks to wear on the red carpet.
As for Demi, she recently expressed her anger towards the media for claiming she spends thousands of dollars on cosmetic surgery. If looking good and living well is the best revenge, she definitely got hers — love that pink dress!