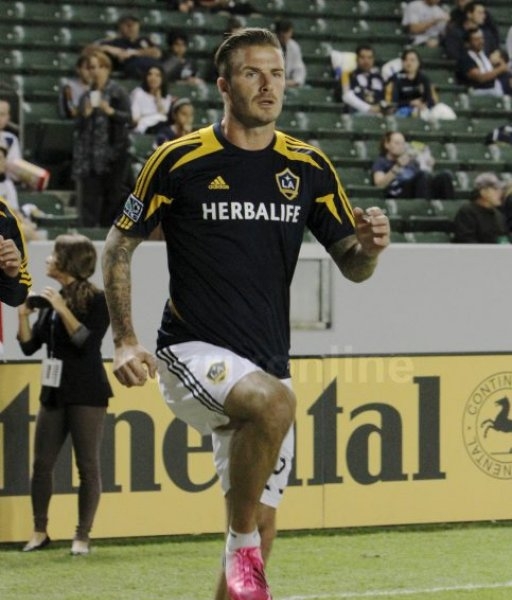 David Beckham And L.A.Galaxy Lose Against San Jose 1-0
David Beckham and his LA Galaxy teammates take a 1-0 loss against the San Jose Earthquakes in the first of two playoff games at the Home Depot Center in front of a sellout crowd of 27,000. Honduran defender Victor Bernardez for San Jose stunned the Galaxy with a late goal to put San Jose a step closer to reaching the conference finals.
Bernardez spent the game trying to fend off Los Angeles' galaxy of stars, including Ireland's Robbie Keane. The regular-season champions left MLS's star-studded team dismayed. Keeping L.A.(16-12-6) out of the net wasn't easy. Keane hit the crossbar with a dangerous strike in the 85th minute that might have turned the game in the Galaxy's favor.
Despite numerous injuries, the Galaxy had lost only one game in its previous 10. Los Angeles had won five consecutive playoff games until Sunday. The Galaxy's best chance came in the eighth minute on David Beckham's short free kick that found two teammates behind the defense but a twisting Keane headed it just wide of the net. David Beckham spent the last ten minutes of the game on the bench.
The Galaxy face off the Quakes for the second half of the playoff game at Buck Shaw Stadium next Wednesday.