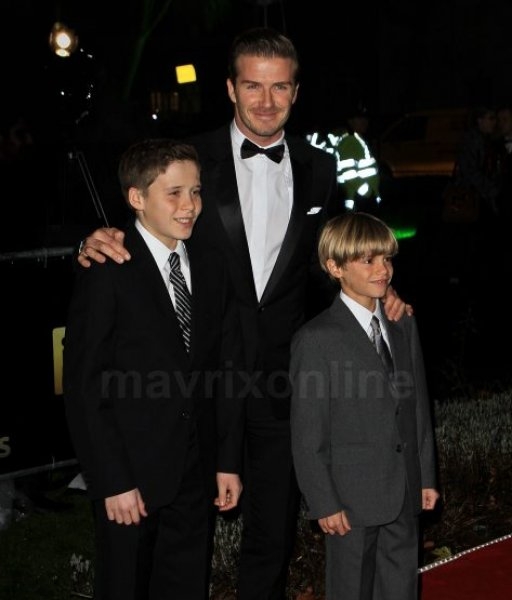 David Beckham Brings Sons Romeo & Brooklyn To The 2011 Sun Military Awards
International superstar David Beckham looked dapper with sons Brooklyn and Romeo in tote as they all spend the evening alongside Prince William & the Duchess of Cambridge at the 2011 Sun Military Awards.
The boys were dashing mini me versions of their father, wearing suits and ties, while papa Beckham opted for a classic tuxedo with a perfect bow tie.
The Beckham clan had returned from Los Angeles earlier in the day, as they were spotted at Heathrow airport, to spend the rest of the holiday season at home in London.
It appears that Brooklyn and Romeo were the lucky Beckham children that got to get dressed up and spend the evening rubbing elbows with some of the most famous names in the world, while little Cruz & new sister Harper stayed at home with mother, Victoria.