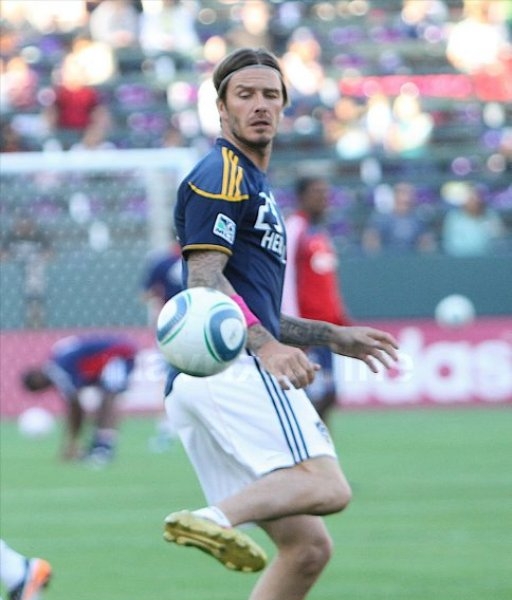 David Beckham And LA Galaxy Win Against Chivas USA
The LA Galaxy ended their regular season undefeated after beating hometown rivals, Chivas USA, in a 1-0 win at the Home Depot Center on Sunday with David Beckham playing the entire match and helping to lead the team to the victory.
This season, The Galaxy (19-4-10) nabbed the Supporters' Shield and secured the SuperClasico trophy with it's 2-1 victory over Chivas USA.
In other Galaxy news, everyone is hoping that the victory dance will continue but Beckham's five-year MLS contract with the LA Galaxy ends this season and where the superstar will end up is anyone's guess however, the Galaxy and Los Angeles soccer fans have their fingers crossed that Beckham will choose to remain in LA, but he's stated that a decision will not be made about his future until the off season.