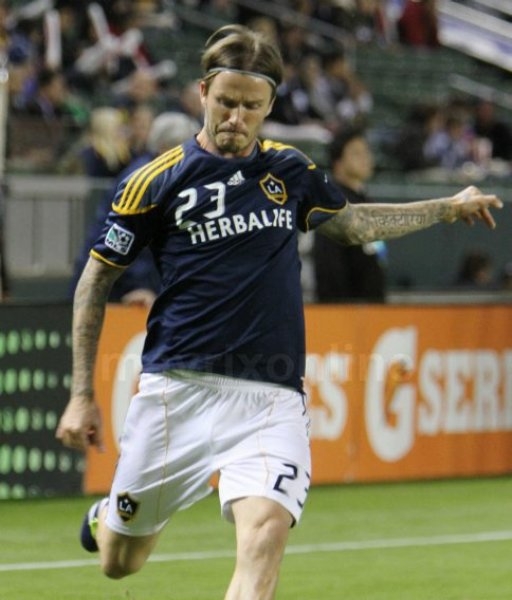 David Beckham Leads The L.A. Galaxy To Another Victory Over The New York Red Bulls
Once again, David Beckham and the L.A. Galaxy charged towards victory at a sold out game against the New York Red Bulls at the Home Depot Center.
Things were going well for Beckham until he collided in a header with New York's Dane Richards and appeared dazed and confused enough to be taken for medical attention.
Luckily, after being attended to by team doctors Beckham appeared to be better than ever, racing back onto the field and helping to set up the Galaxy's first goal.
Beckham was also key to the teams second goal by gaining a penalty foul from Red Bull player Roy Miller, which was converted into the perfect penalty kick by Landon Donovan.
The Galaxy beat the Red Bulls 2-1, sweeping the playoff series and advancing them to Sunday's playoffs against Real Salt Lake team.