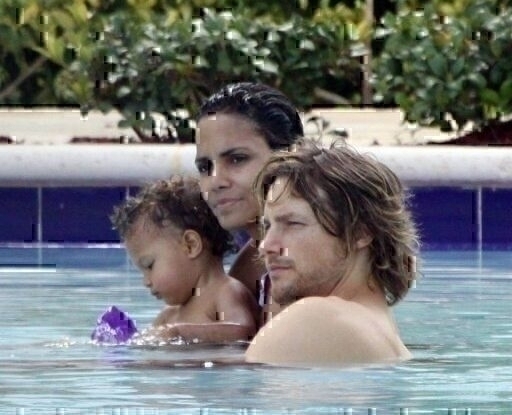 Halle Berry & Gabriel Aubrey's Parenting Probed And Counseling Recommended
Actress Halle Berry and her former partner Gabriel Aubrey currently are engaged in a bitter custody battle regarding the welfare of their three-year-old daughter Nahla.
It was reported that Aubrey shoved Berry's nanny while she was holding Nahla, sparking an investigation into the parenting skills of both parents.
After both parties were interviewed by social workers it was concluded that not only should Berry and Aubrey take parenting classes together, but that their daughter also go to counseling.
Until this matter is resolved, Berry has filed for sole custody of Nahla, and was spotted heading to court this morning to expedite the order.
Hopefully, the two parents will do what is necessary to raise young Nahla in a happy, healthy home environment.