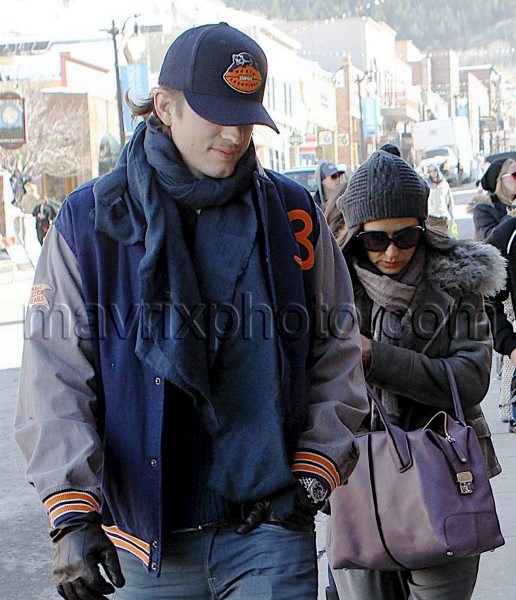 Demi & Ashton Sighting!
Demi Moore and hubby Ashton Kutcher were spotted walking the streets of Park City Utah earlier today, all bundled up with warm clothes to ward of the winter weather enjoying the scenes at Sundance.
In other news…….It appears that Ashton grew up in, well, let's say a natural environment where if you feel the need to alleviate  yourself, you do. This seems to have stuck as Ashton recently commented on Jay Leno's show that he likes to urinate in his backyard while taking in the scenery. Only problem is that caught the attention of a wealthy neighbor who wrote the actor a letter accusing him of urinating on his property.
Ashton's reply….
"I mentioned it on a talk show and then got a letter from a neighbour saying "It's illegal in Los Angeles to urinate on blah blah… you urinated on my property. And I was like, "No, I urinated on MY property." So I feel this is a legal issue now.'