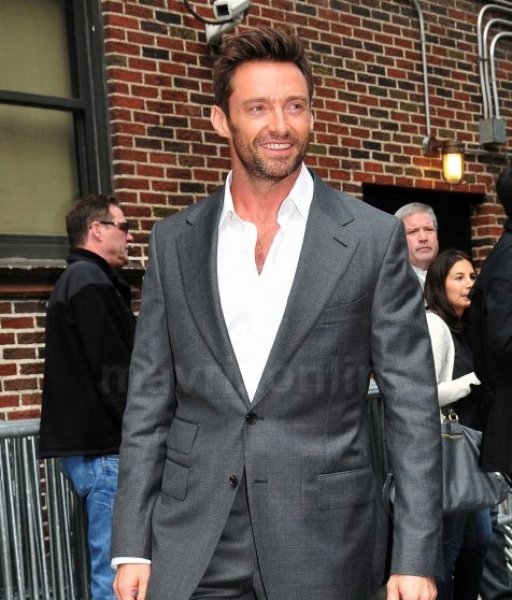 Hugh Jackman Looks Dapper At The Late Show With David Letterman
Being famous must be the easiest thing in the world for Hugh Jackman because he looks good in anything.
Case in point, Jackman arriving at for his "Late Show With David Letterman" in New York City, in casual wear looking fantastic but exiting in a really sharp suit that would make Don Draper jealous.
Jackman is currently doing the press circuit to promote his new film Real Steel costarring "Lost" actress Evangeline Lilly.
I'm sure this won't be the last time we hear from Jackman regarding this film and we're thankful for that cause his rugged good looks and charm are never lost to us.