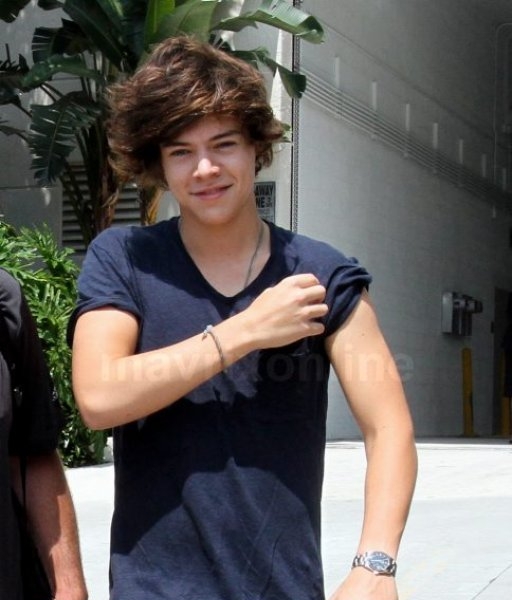 One Direction Flash Mobbed In Florida
One Direction caused a flash mob yesterday in Fort Lauderdale. A huge crowd of adoring fans surrounded the band's hotel on the last day of their US tour, singing their songs, calling out their names and honking air horns in an attempt to grab the boy's attention.
A few of them were spotted on the hotel balcony during the afternoon but the gaggle of girls got an up close and personal look at the boys as they dashed along the waiting throng to their tour bus.
Harry Styles seemed to get the most screams and was the last on-board.
So, who is your favorite 1D member?