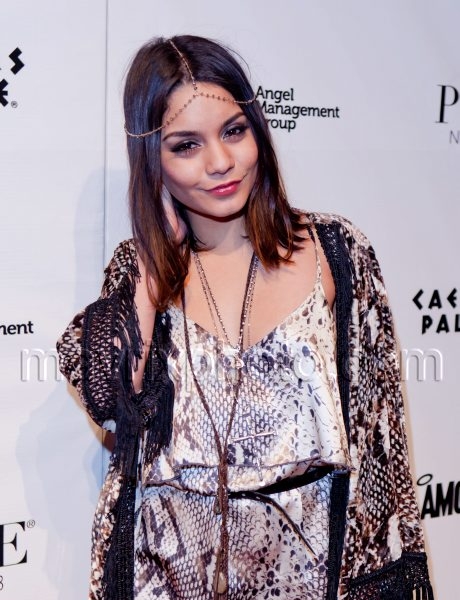 Vanessa Hudgens Vegas Vagabond
Vanessa Hudgens went for a fun vagabond look last night at Pure Nightclub inside Caesars Palace.
With a head chain, ankle bracelet, fringe detailed reptile patterned dress and necklaces the beautiful brunette celebrated the theatrical release of her new action fantasy flick "Sucker Punch".
Giving some beautifully bashful smiles as she spoke with reporters on the red carpet Vanessa seems to be shedding her "High School Musical" persona.