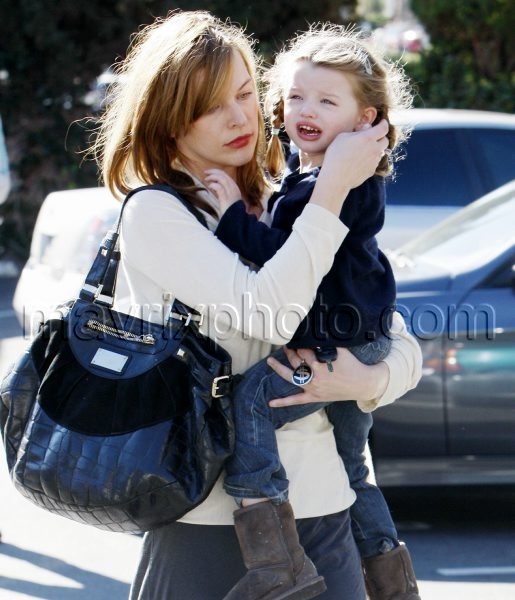 Milla Jovovich Model Mommy
Comforting her daughter Ever Anderson yesterday afternoon, super model, actress and super mommy Milla Jovovich made her way through a parking lot after enjoying lunch in West Hollywood with her little one.
The 34-year-old Resident Evil star was looking casual but still fashionable in her grey maxi skirt and brown flats with socks.
Keeping busy, Milla has a string of films in production including The Three Musketeers, which is being directed by her hubby and Ever's father, Paul W.S. Anderson, and co-starring handsome soon to be daddy Orlando Bloom.