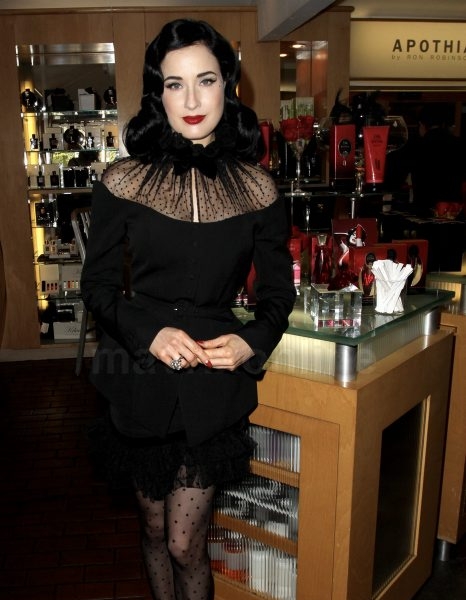 Dita Von Teese Launches "Rouge" Perfume At Fred Segal!
The ever beautiful Dita Von Teese held her US launch of her newest fragrance "Rouge", at Apothia by Ron Robinson at Fred Segal Melrose today. The event featured her complete range of products from the Dita Von Teese fragrance line including Rouge, which is the 2nd Dita Von Teese Fragrance.
Dita wore a beautiful figure hugging black dress to promote her new scent which is described as "the scent of sensual seduction by Dita Von Teese: erotic, elegant and irresistibly seductive".
That sounds about right to us as Mavrix went to see her burlesque show at the Roxy last year, so we would know!