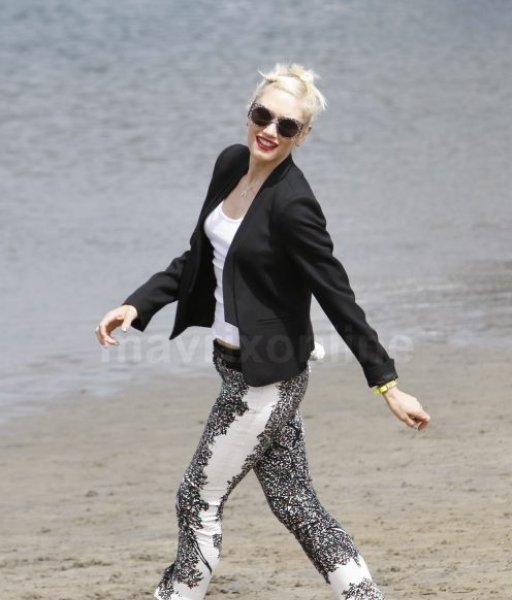 No Doubt Gwen Stefani Is A Great Mom
I just don't know how she does it but Gwen Stefani always looks amazing don't you think?
Gwen took her adorable sons, 6 year old Kingston and 4 year old Zuma to a birthday party in Marina Del Rey this weekend and despite running around on the sand after the two tykes, she still managed to look very stylish.
In between being super mom, wife and talented designer, Gwen has also found the time to record a new album with her band No Doubt. Looking forward to that? Well, you are going to have to wait a while longer. The album is not in stores til 25th September.