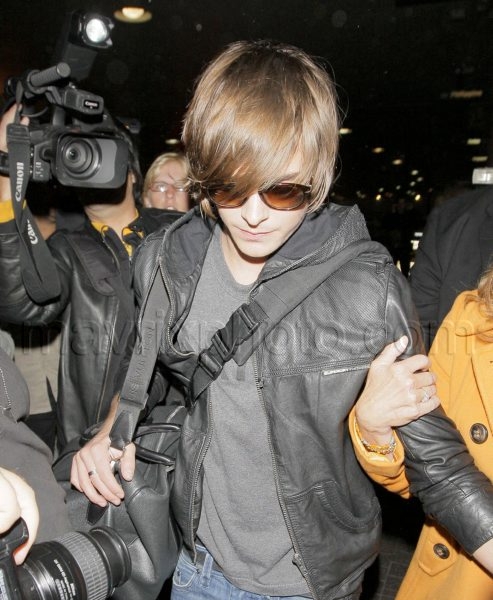 I Heart Zac Efron's Mom
Zac Efron has been taking his mom with him on the road to promote his movie 17 Again (sweet deal for her, right?), including Madrid, Spain. The two just got back from being across the pond, and it looks like Zac's hair is a little lighter than it has been…unless it's just my dirty monitor playing tricks on me.
Also, there's something that needs to be addressed: Starla (Zac's mom) is the real star of the family. First of all, her name is Starla. That's the best name since Harlow Winter. Second, it takes a real woman to wear a yellow peacoat like that. Finally, her name is still Starla. I can't get over that. BEST. NAME. EVER.
Love her!