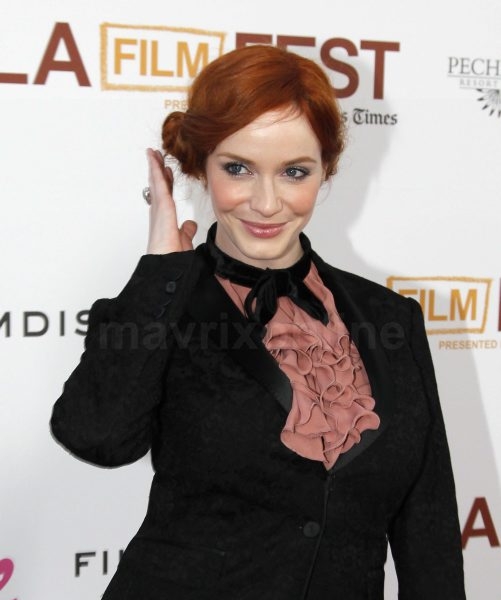 Drive Premiere
Christina Hendricks and Ryan Gosling walk the red carpet at the premiere of Drive at the Los Angeles Film Festival.
Now, I am not sure whether I should talk about the movie, the beautiful Ms Hendrick's stylish outfit or Ryan's crazy red socks!
As for the film, it's about a Hollywood stunt driver (Gosling) who is moonlighting as a getaway guy when he gets into some serious trouble after a heist goes wrong.
Christina looks stunning, curves and all, in a classy black outfit… love the hairdo!
And as for Ryan's red socks… well they speak for themselves.