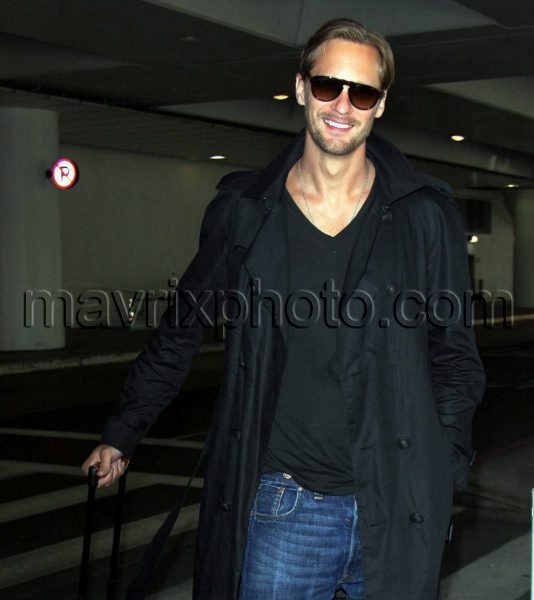 Fangtastic!
Even out of character, Alexander Skarsgard still has that vampire air about him don't you think?
We have to admit to a little crush on vampire Eric, sorry vampire Bill! Only thing missing in these photos are his fangs, but Alexander does just fine without them I suppose.
The actor arrived at LAX yesterday ahead of his appearance at today's Emmy Awards. True Blood is up for "Best Series Drama". It gets my vote!