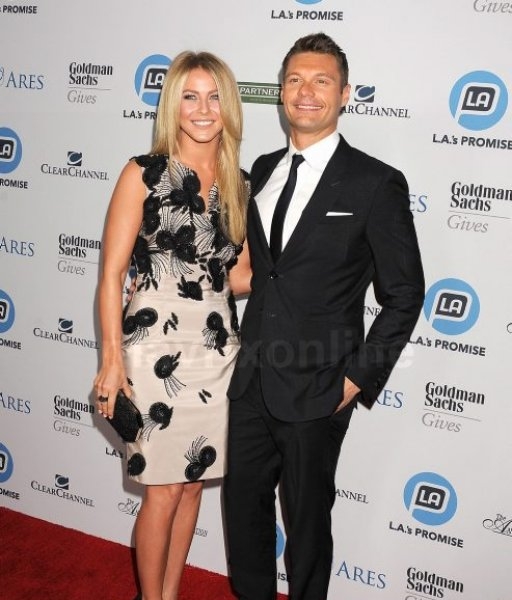 Ryan Seacrest Honored At LA's Promise 2011 With Girlfriend Julianne Hough
"American Idol" host and producer Ryan Seacrest arrived to LA's Promise 2011 Gala holding hands with and his girlfriend Footloose star Julianne Hough at the Kodak Theatre.
The pair sported a matching black and white theme with the former "Dancing With The Stars" dancer wearing a chic black and white number and Seacrest keeping it simple with a black suit.
Seacrest wasn't just an attendee of the Gala, however, he was also being honored at the festivities for his continued support of Los Angeles youth organizations.
LA's Promise is a nonprofit organization working to shift education, health and social outcomes.