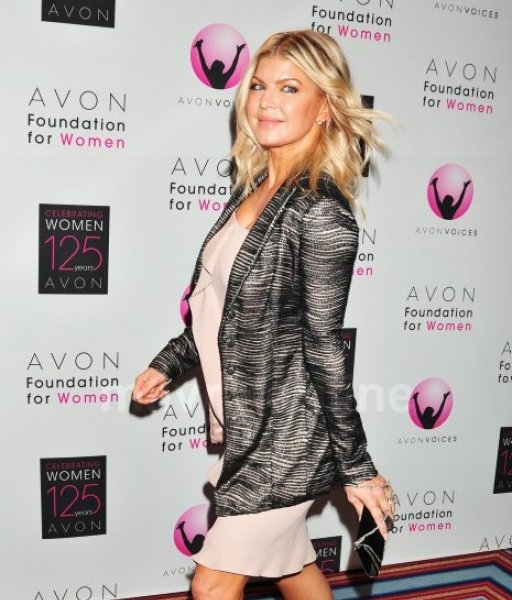 Fergie, Ashley Greene Attend The 2011 AVON Foundation Awards Gala
Avon celebrated it's 125th Anniversary at the 2011 AVON Foundation Awards Gala featuring appearances by Fergie, Ashley Greene & Natasha Bedingfeld.
The extraordinary event took place at the Marriott Marquis in Time Square where AVON celebrated it's tireless efforts to empower women, giving them an opportunity to garnish success as business women.
Fergie looked radiant, keeping things simple with a flowy flesh-toned cocktail dress and a striped blazer and black pumps as did singer Natasha Bedingfeld
Ashley Greene turned up the volume with a form-fitting, one shoulder cobalt blue silk dress.
AVON has worked tirelessly as champions of women, additionally campaigning about awareness of domestic violence, breast cancer and other causes.