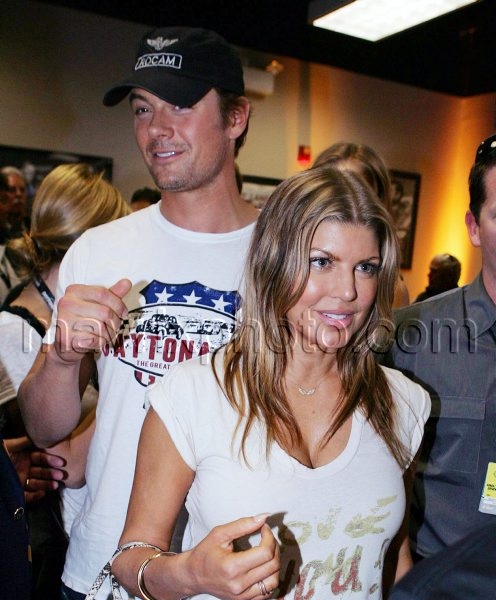 Fergie Daytona 500
Who would have thought Fergie was the Daytona 500 type?
Well fan or not of the car racing sport, the pop singer looked happy to be at Daytona International Speedway in Florida yesterday where she appeared alongside her handsome hubby Josh Duhamel.
Josh was at the event to speak at a press conference with his "Transformers: Dark of the Moon" co-star Victoria's Secret model Rosie Huntington-Whiteley who also scoped out a special NASCAR Transformer car.
Cool wheels!