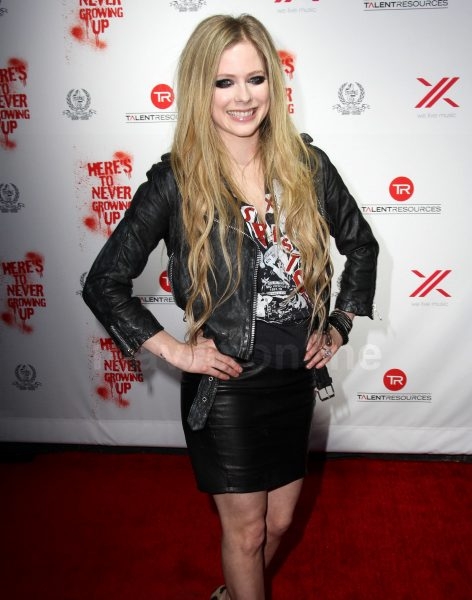 Avril Lavigne & fiance Chad Kroeger at Viper Room Secret Performance
Singer Avril Lavigne arrives for her secret performance at The Viper Room on the famed Sunset Strip along with her fiance, 'Nickelback's' lead vocalist Chad Kroeger.
Showing off her engagement ring, the 28 year old rocker wore a black leather jacket over a black patterned top with a black mini leather skirt and animal print high heels as she was all smiles for the media.
Tonights show, 'Here's To Never Growing Up' marks Avril's first LA performance in over a year.