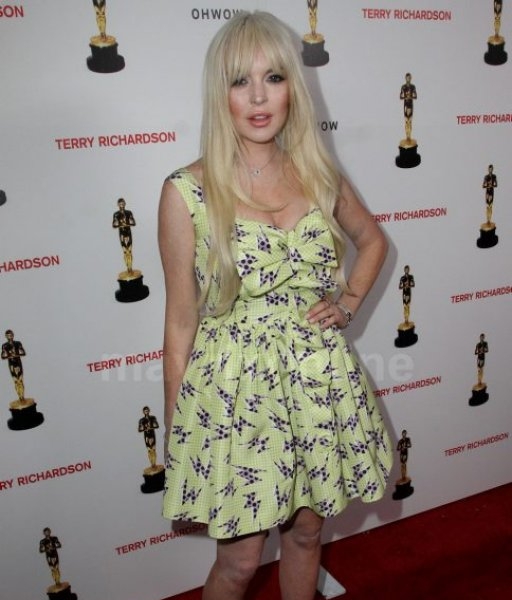 Glamazons Lindsay Lohan & Pamela Anderson Support Terrywood Festivities
Photographer and artist Terry Richardson kicked off the opening of his new gallery of work called Terrywood by Terry Richardson at the OHWOW Gallery in Los Angeles with the attendance of his famous friends including Lindsay Lohan & Pamela Anderson.
Lindsay and her pretty platinum blonde hair were perfectly coiffed, wearing a fun printed sundress with purple polka-dotted lightening bolts on it.
Lohan stopped to pose for photos with Terry, whom has been famously photographing the starlit for years, before she got behind the camera and summoned her inner photographer.
Additionally, Pamela Anderson, James Franco & stylist Rachel Zoe were also in attendance, posing for photos on the red carpet and showing support for their friend and photographer Terry Richardson.