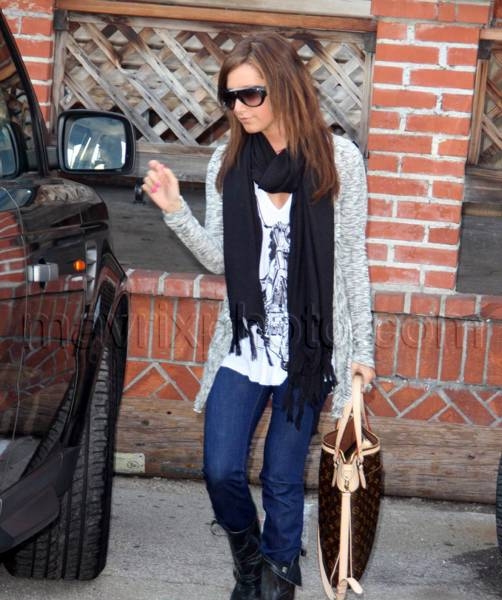 Is Ashley Tisdale Too Thin?
Yesterday, Ashley Tisdale was spotted leaving a dance studio in North Hollywood. Tisdale, who appears to be super skinny, has recently said in an interview that she loves dance and exercise and now appreciates that she was once too thin! If she thought she was too thin a little while ago, what does she think of herself now?
I really hope that she's not caving into the pressures of Hollywood…sometimes girls crumble and end up being anorexic.