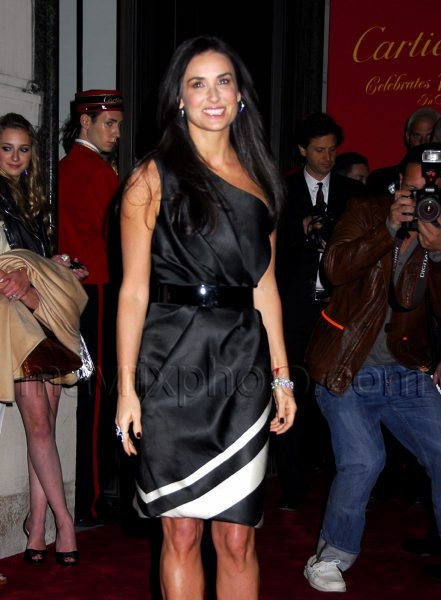 Cartier Celebrates its 100th Anniversary in America
Cartier celebrated its 100th anniversary in America last night, and a ton of people came out for the event. The shindig featured an exhibit of "Cartier: 100 Years of Passion and Free Spirit in America" at the flagship store (which is now a historic landmark) in New York City showcased 100 unique Cartier creations, including many from private collections.
As expected for something like this, the celebs came out en masse. Elton John was there, sparkling brighter and prettier than any Cartier diamond, and Demi Moore also showed up. Why's her smile so wonky? It looks more like a grimace than a grin!
Jessica Biel and Justin Timberlake went to the event together, but I keep hearing rumors that they're on the outs. Maybe there's no truth to what everyone is saying?