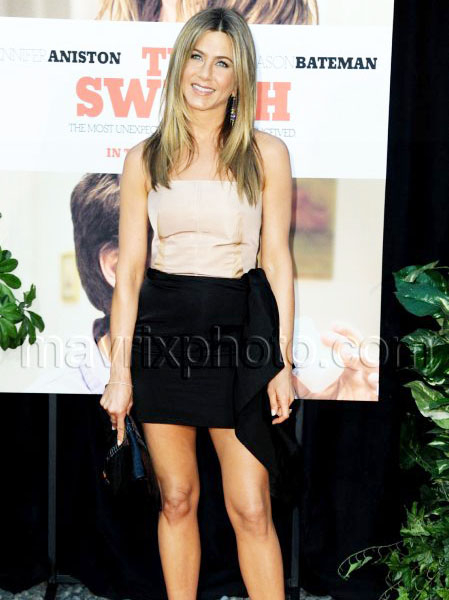 Jennifer Aniston Makes "The Switch"
The ever effervescent Jennifer Aniston was all smiles and waves as she made her way down the red carpet at the LA premiere of Miramax Films' new comedy "The Switch" held at Hollywood's Arclight Theatre.
Clad in a flattering tan top and black mini Jennifer, who seems to reign over romantic comedies, was joined at the premiere by co-stars Jason Bateman and a blue-haired, bow-adorned Juliette Lewis.
"The Switch" hits theaters on August 20.  Visit the official website theswitch-movie.com to access the film's trailer, picture gallery and soundtrack.