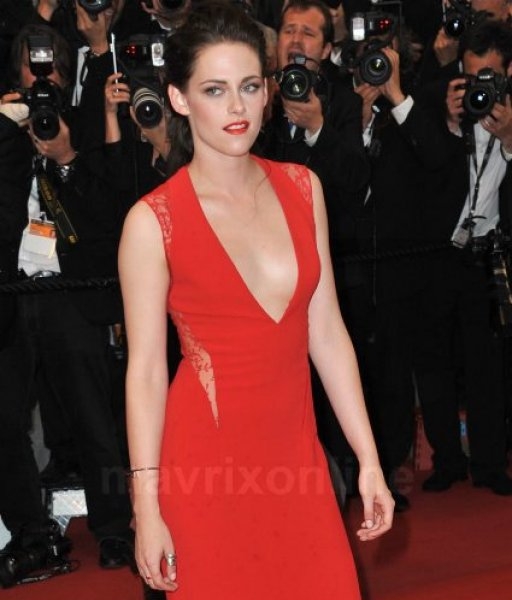 Robert Pattinson & Kristen Stewart Heat Up Cannes
Cannes just got a little warmer by all accounts. Kristen Stewart was on fire in a stunning red gown that completely stole all the attention on the carpet for her boyfriend's movie Cosmopolis!
While I must admit that Robert Pattinson did look very dashing, all eyes (male at least) were glued to his girlfriend.
Kristen has said she's "dying to make another movie" with the Robert (no pun intended) so who knows, we may get to see the Twilight duo in something else soon!