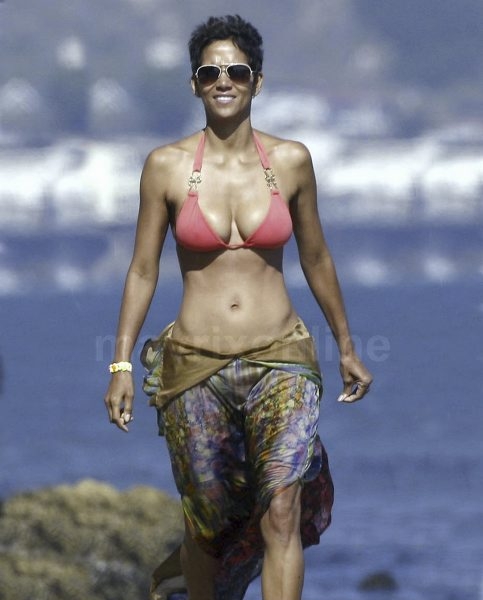 At 45, Halle Berry Still Looks Great in a Bikini
Halle Berry celebrated her 45th birthday on the beach with her boyfriend, Oliver Martinez. A few of her friends were there, too — as well as her uber adorable daughter, Nahla. That kid is growing up so fast!
Speaking of growing up fast, does anyone else find it hard to believe that Halle's only five years away from 50? She looks better than most women half her age, much less mothers half her age. That lady is one of the hottest mamas in Hollywood, for sure.
It looked like everyone was having a good time while sipping cocktails, and Halle seemed to be in great spirits (despite the fairly public custody dispute with baby daddy Gabriel Aubry). At one point, somebody even threw her into the water!