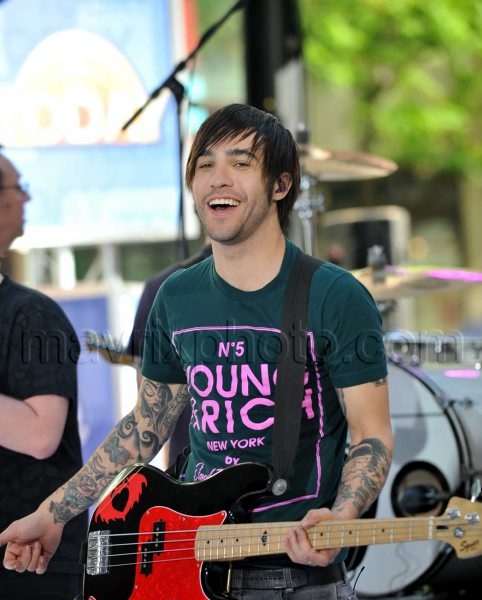 Fall Out Boy Performs Live
Fall Out Boy performed live in Rockefeller Plaza earlier this morning as part of the Today show. I don't wake up that early, so I missed the show. That said, the band has recently become one of my guilty pleasures (don't judge, you know they're all up in your iPod too!).
Plus, there's something about Pete Wentz's flat-ironed-to-perfection hair that does it for me. He also has perfect teeth, which sounds totally random and creepy, but it's something that I pay attention to (see also: the hairline).