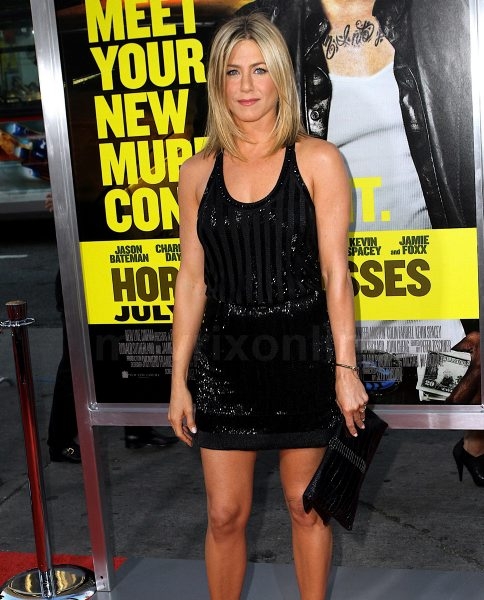 Horrible Bosses LA Premiere
The red carpet was shining in LA last night at the premiere of Warner Bros. new comedic hit Horrible Bosses.
Jennifer Aniston, who is hilarious as Dr. Julia Harris (namely one of the "Horrible Bosses"), looked stunning as she posed for photos alongside some of her other cast mates and celebrity guests including Jamie Fox, Jason Sudeikis and Jason Bateman, Jenna Elfman, Jennifer Love Hewitt and a glowing Alyssa Milano.
The plot is based on three friends who conspire to murder their nasty bosses who make their lives a misery. As well as Jennifer Aniston being in the line of fire is Colin Farrel who is so politically incorrect it is hysterical and inimitable Kevin Spacey.
A must see!