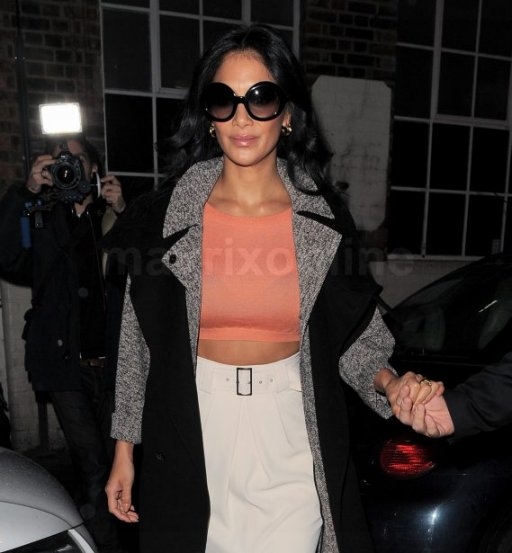 Nicole Scherzinger London Photo Studio
Looking beautiful as usual, singer Nicole Scherzinger was seen leaving a photo studio in East London.
34 year old Nicole wore a classic outfit which consisted of a peach top with a white skirt under a black coat and accessorized with black high heels and sunglasses.
Nicole was seen getting into her awaiting vehicle where she was seen smiling and waving as photographers snapped her picture.