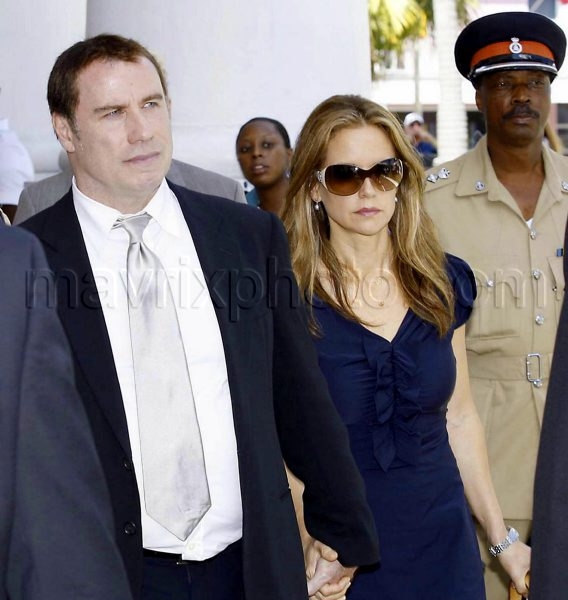 John Travolta Stands Up to His Extortioners
John Travolta and Kelly Preston looked absolutely grief stricken as they left the courthouse surrounded by heavy security. Earlier today, John testified against former senator Pleasant Bridgewater and ambulance driver Tarino Lightbourne, the two men accused of trying to extort $25 million from the star following the death of his son, Jett Travolta.
During his testimony, Travolta revealed that Jett was autistic, which was assumed by many but never revealed until now (probably due to the fact that the Travoltas are Scientologists). While on the stand, John said:
"My son was autistic and suffered from seizure disorder. Every five to 10 days he suffered seizures which lasted 45 seconds to a minute."
Jett's death from a siezure occurred during a family vacation at their home on Grand Bahama Island in January. So tragic and sad. Hopefully this will all be over soon, so the family can focus on happier times.