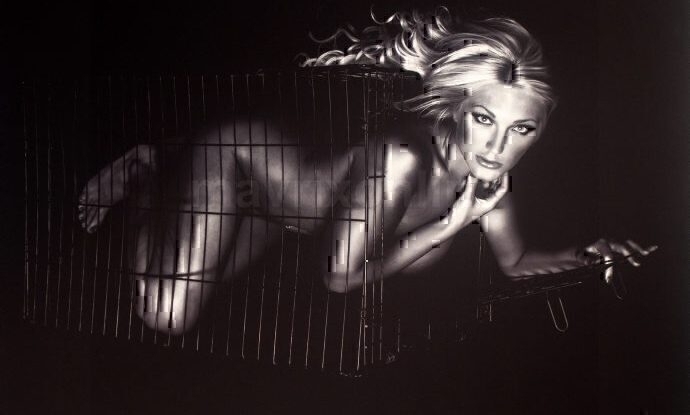 Hulk Hogan Loves Women in Cages
Hulk, Jennifer, Nick and Brooke Hogan celebrated the Hulkster's birthday yesterday by hitting up a PETA event featuring the Women in Cages photo exhibit by famed photographer Jordan Michael Zuniga. Is it just me, or is Brooke looking better than she has in ages? And Jennifer isn't looking to shabby herself — she's working that dress like it's paying her! The event was held in Miami last night, and was fitting considering Hulk's former profession.
Here's what I want to know: who made that cake? Hulk's birthday cake is outdoing the last five wedding cakes I've seen — outdone only by that light up cake featured in My Big Fat Gypsy Wedding.