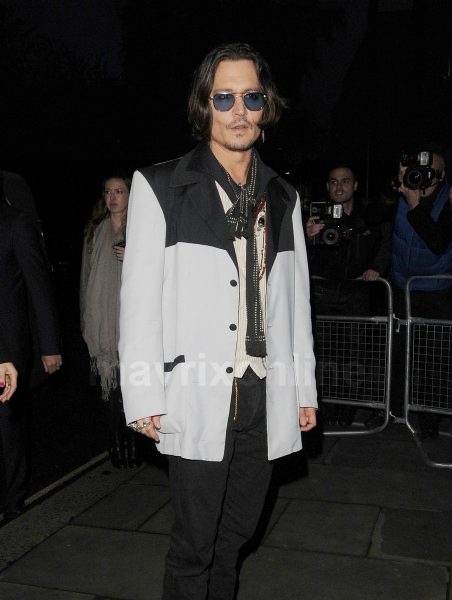 Hunky Johnny Depp Turns 50 Today!
It's hard to believe that Hollywood hunk Johnny Depp, who has portrayed some of the most interesting, memorable and iconic characters in film, turns the big FIVE-O today.
Born John Christopher "Johnny" Depp ll in 1963, Depp hit the acting scene in the 1980's TV series '21 Jump Street' quickly deeming him a teen idol. Johnny turned to film for more challenging roles starting with the title character "Edward Scissorhands" in 1990. Depp found box office success in films as "Sleepy Hollow," "Charlie and the Chocolate Factory," "Alice in Wonderland," "Rango" and the "Pirate of the Caribbean" film series.
Johnny has collaborated with famed director and friend Tim Burton in eight films in which he portrays some of the most intriguing characters Burton has created.
Johnny is also a musician, playing his guitar when ever he can. He recently played with Alice Cooper, Marilyn Manson among other rockers.
Johnny next film is "The Lone Ranger" in which he portrays Tonto and co-stars with Armie Hammer who portrays the Lone Ranger. The film is slated to hit the theaters in July.
We wish Johnny a very Happy 50th Birthday and much continued success in his film career and life.