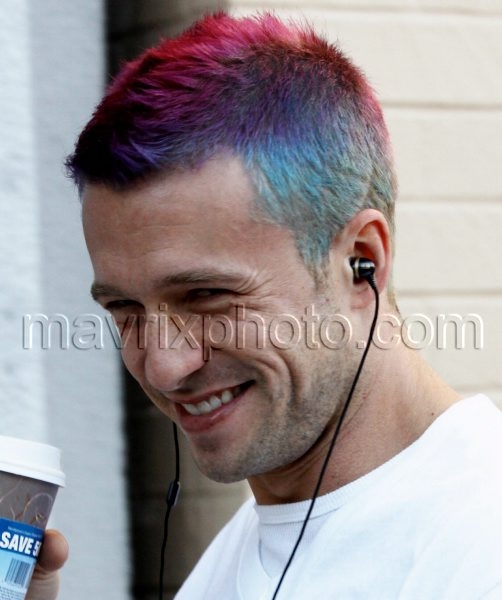 Jason Dottley Rainbow Hair
With his cool new rainbow colored buzz cut, earning him the nickname 'Snowcone' by some, actor and singer Jason Dottley was all smiles while out for some shopping on Robertson Blvd.
And surely there's no wonder why Jason is showing off his cute grin…
Jason's single Hit Play is fast climbing the Billboard charts while he's prepping for his soon-to-be-announced seXrated Tour.
Rock on Snowcone!