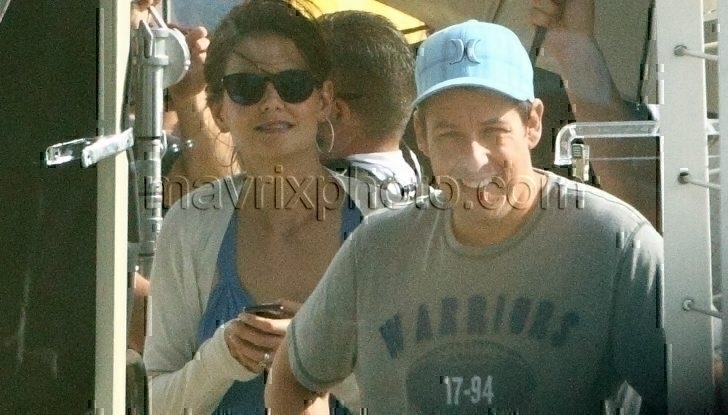 Sandler Holmes Jack and Jill
On the world's largest cruise ship, the Allure of the Seas, Adam Sandler and Katie Holmes wait behind the scenes during a break on the set their new comedy "Jack and Jill".
In a casual blue maxi dress Katie kept in touch with some texting and Adam looked more like himself in a baseball cap and t-shirt…a far cry from the skirts and dresses he's been regularity donning to play the character Jill.
Adam and Katie are joined in the promising comedy by an unlikely pair; Al Pacino and Dana Carvey…should be a good one!