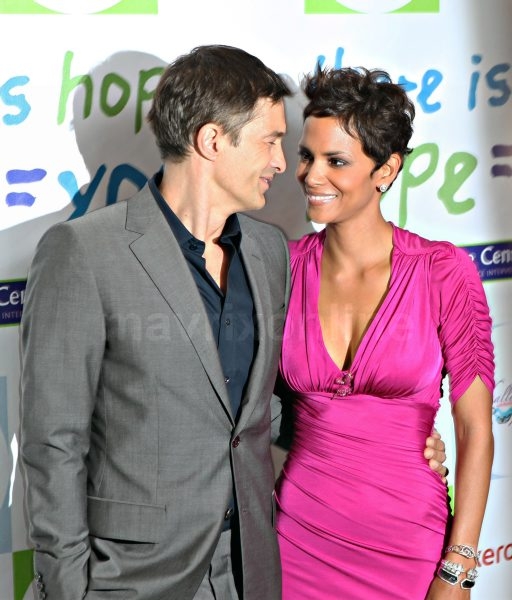 Jenesse Silver Rose Auction and Gala
Halle Berry and Olivier Martinez were quite the cuddly couple yesterday as they attended the 2011 Jenesse Silver Rose Auction and Gala at the Beverly Hills Hotel, benefiting the domestic violence oriented Jenesse Center.
Halle, who has supported the Jenesse Center for years, looked amazing in a pink satin figure-hugging dress while beau Olivier was looking sharp in a grey suit and black shirt.
The couple were joined at the event by R&B Grammy-Award winning singer Robin Thicke, Terri Seymour and Christina Milian.