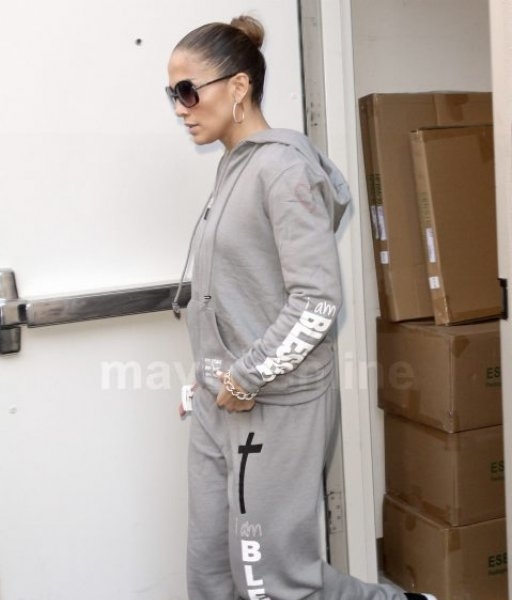 Jennifer Lopez Does Her Holiday Shopping In Fancy Sweats
Jennifer Lopez could wear anything and look awesome, which she proved while heading out to do holiday shopping in Beverly Hills wearing sweat pants and a hoodie.
"Jenny From The Block" made sure to represent her background with a cute grey sweatsuit that said "I am blessed" on the leg. However, knowing Lopez, it could have said, "I'm real."
Lopez traveled around Beverly Hills with her security team while hitting up Gucci & Louis Vuitton. Little Max & Emme are surely to have one spectacular holiday season if Jennifer is picking up their presents from these stores.
But that ignites an even better question, what's Jennifer's ex Marc Anthony getting for his children if Jennifer's going all out?