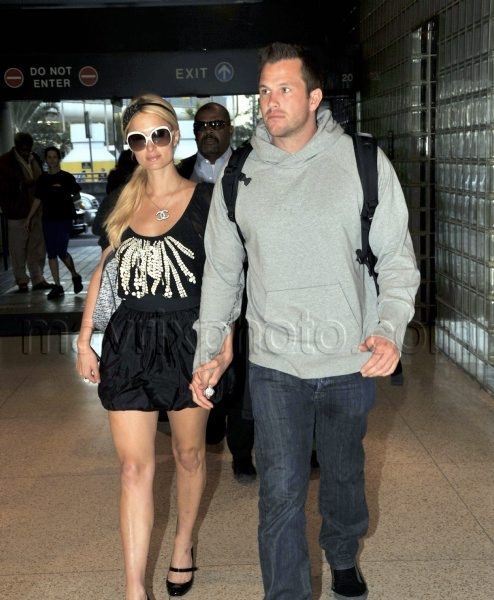 Exclusive! Paris Hilton and BF!
Paris Hilton and boyfriend Doug Reinhardt looked every bit the happy couple yesterday as they arrived at Miami International Airport and make their way through security before catching their flight. The two recently returned stateside from a holiday together abroad, all amid reports that Paris is working on a new television show centered around an engagement and wedding.
Paris denied the reports, saying she is in the early stages of developing a show — but has been too busy to finalize the show's concept and networks have not yet heard her ideas. Yeah, but I'm sure as soon as the execs hear about her show idea they're going to jump all over it — there's a reason The Simple Life was such a big hit, and Paris is it!