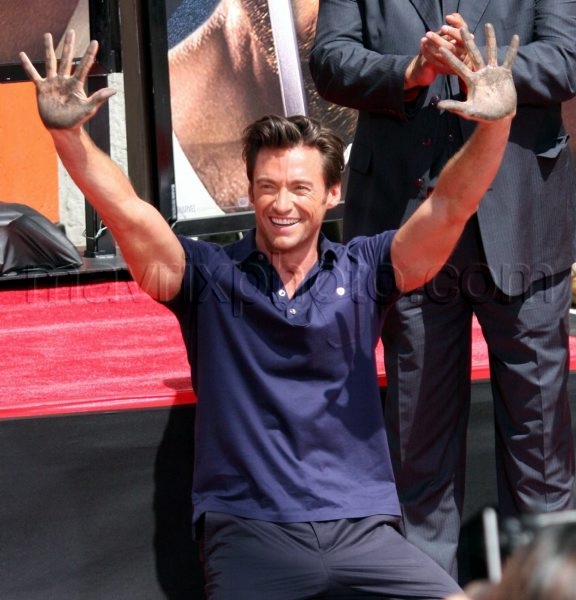 Hugh Jackman is Everywhere!
Hugh Jackman has been everywhere lately while promoting his X-Men Origins: Wolverine movie — Miami, a handful of countries I only dream about visiting, Los Angeles — but now Hollywood gets to keep a piece of him forever: his handprints!
Hugh did the "handprints in wet cement" thing outside of the Grauman's Theater earlier today, while Jay Leno emceed the event. Since when does Jay Leno do stuff like that? Was Carrot Top booked already?