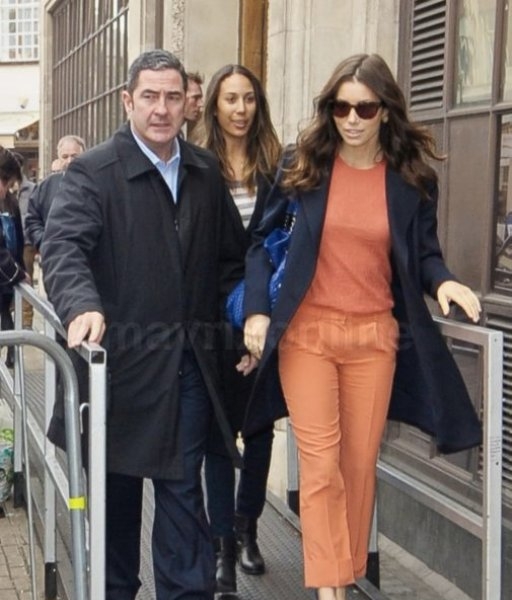 Jessica Biel Heads To Radio One & Two In London To Promote New Year's Eve
Actress Jessica Biel is currently trotting the globe to garnish press for her new film New Year's Eve which she's apart of an ensemble cast of some of Hollywood's biggest and brightest actors.
Biel wore an orange top and pants, which she paired with a navy coat and violet shoes, making sure that no matter what Biel would standout.
Biel wore this when stopping by both Radio One and Radio Two while visiting London earlier today to talk about her new film.
New Year's Eve chronicles the night in the lives of various characters and what it means to them and those they love.