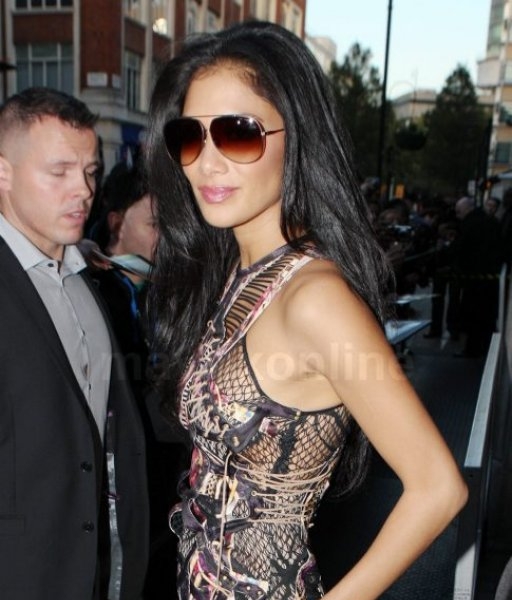 Skinny, Single & Sassy X-Factor Judge Nicole Scherzinger Visits BBC Radio One
Former Pussycat Doll & X-Factor judge Nicole Scherzinger debuts a new sleeker frame on her way into BBC Radio One in London.
She stepped out in a formfitting tight mesh dress with plenty of ornate detailing, huge sunglasses and huge platform heels.
Scherzinger has found profound new success as a judge on the American version of X-Factor, but this comes on the heels of recent heartbreak.
Her relationship with boyfriend, F1 driver Lewis Hamilton, has hit hard times on reports that 26-year-old Hamilton wasn't ready to settle down and have a family.
The 33-year-old performer apparently is having a hard time dealing with the breakup, but it doesn't appear to have effected her beauty regimen cause Nicole looks better than ever.