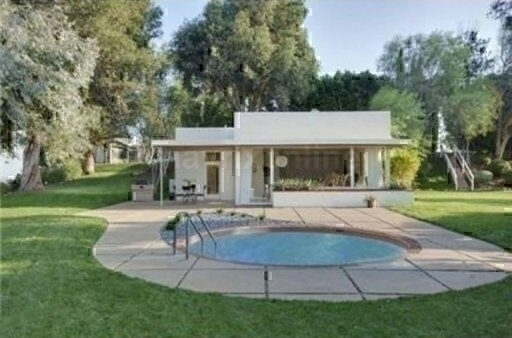 Former JFK & Marilyn Monroe Secret Rendezvous For Sale
The $12 million house alleged to be the secret love nest of President John F. Kennedy and actress Marilyn Monroe has been listed as for sale, outside Los Angeles.
Better known as Farralone Estate, the sprawling home rests 40 miles outside the city of Los Angeles and was once home to "Old Blue Eyes" Frank Sinatra, whom was known for his incredible parties, where Monroe was often said to be a guest.
The estate boasts 13.5 acres and the crisply desined, glass-walled main home boasts 4 bedrooms, 6 bathrooms and a guest house, which it is rumored Monroe and the President carried on their torrid affair, equipped with their own private pool.
The house is currently listed for $12 million, perhaps it will be sold to an avid Marilyn Monroe fan or perhaps, a fan of great architecture.