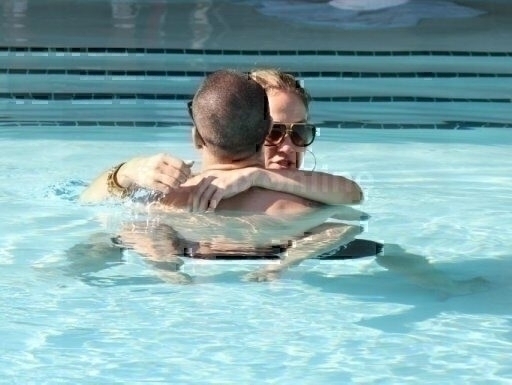 JLo Cuddles With Casper In The Pool
Jennifer Lopez relaxed in Miami on the last day of her joint tour with Enrique Iglesias with a dip in her hotel pool with her boyfriend Casper Smart. The two were seen kissing and cuddling as they swam in the hot sun.
Earlier in the day Casper went out for a run and splashed awaiting photographers with a bottle of water as he ran past them.
Guess the dancer doesn't like the attention these days which was very different to an earlier trip to Miami Beach in which he did cartwheels on the beach to get the attention of photographers prior to hooking up with J Lo! My how quickly things change!