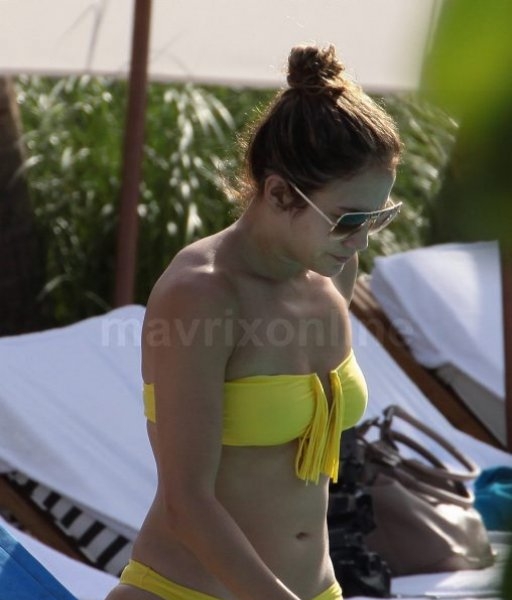 JLo Relaxes In A Yellow Bikini
Jennifer Lopez, with only two more concerts until the end of her US tour, takes the opportunity for some pool time and relaxation with her family. The 43 year old entertainer looked amazing in a yellow bikini as she flaunted her envious figure.
Casper enjoyed squirting the twins with a water gun while JLo laughed from under her umbrella. Jennifer tried to hide from photographers with the help of lots of umbrellas placed strategically around the pool and also took one into the pool with her.