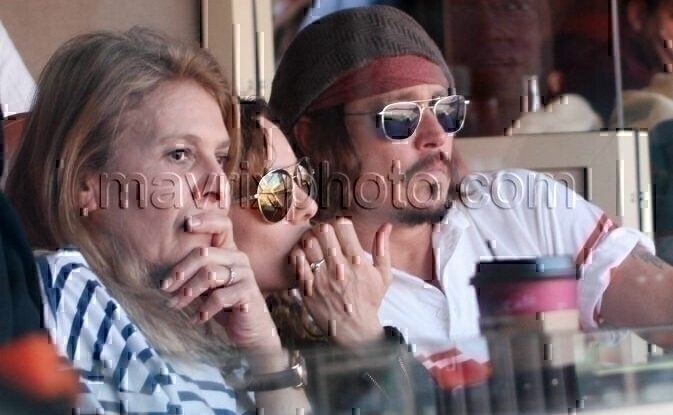 Johnny Depp Family Miami Dolphins
Taking a well deserved break from his promotional duties for his movie The Tourist the always handsome Johnny Depp and his family including long time girlfriend French model Vanessa Paradis took in a Miami Dolphins football game at Sun Life Stadium.
Johnny took advantage of his weekend in Miami as he was also spotted at the Justin Bieber American Airlines Arena concert last night…wonder if his 11-year-old daughter Lily-Rose has a crush on the Bieb?
While sitting in a VIP box at the Miami Dolphins vs Buffalo Bills game Vanessa couldn't help but show off a remarkable diamond ring, could the couple who have been together for 12 years finally be ready to walk down the aisle?!
Picture Credit: MIKE JACHLES/MAVRIXONLINE.COM