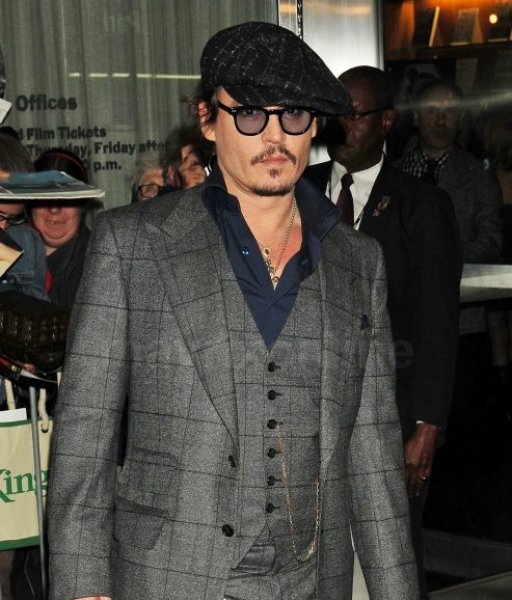 Johnny Depp Supports The Rum Diary In New York City
Johnny Depp summond an old Hollywood vibe with his newsie cap and tinted glasses on the red carpet premiere of his new film The Rum Diary in New York.
Depp has recently been making the rounds to promote his new film, based on the book of the same name by author and gonzo journalist Hunter S. Thompson.
Also in attendance, Johnny's good friend, Pirates Of The Carribbean costar and Rolling Stone band member Keith Richards with his wife Patti Hansen.
Depp had nothing but praise for his elegant costar Amber Heard, explaining "When I first saw Amber, it was like seeing an old-time movie star. It was like I was seeing Lauren Bacall," Johnny commented to USA Today.
The Rum Diary is currently in theaters.