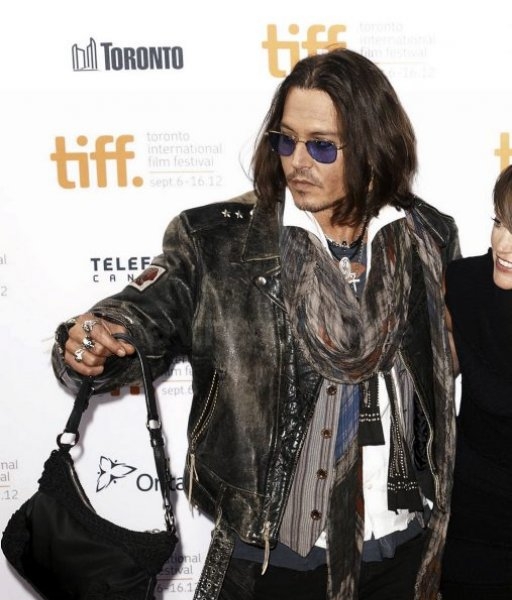 Johnny Depp At West Of Memphis TIFF Premiere
Amy Berg, Damien Echols, Lorri Davis, Natalie Maines and the uber cool Mr Johnny Depp greet photographers and fans at the Toronto International Film Festival premiere of West Of Memphis.
Sorry Johnny, I just had to post this funny photo of you with the handbag! How many men have this exact same look on their face when asked to hold a woman's bag, even for a few seconds.
On a more serious note however is the movie itself. The documentary highlights the plight of three boys involved in the murder case of three 8 year old boys in 1993. Damien Echols, Jessie Misskelley and Jason Baldwin spent 18 years behind bars and have been released, in part due to Depp's involvement, following an Alford plea that allowed them to maintain their innocence while pleading guilty.
Depp confirmed reports on the red carpet at TIFF that he and Echols have become so close that they have a matching tattoo.
"We have some," Depp told The Associated Press yesterday  as he touched a tattoo on the right side of his chest.
"This one Damien designed. It's one of my all-time favorites, and it means quite a lot to me".
See more about the movie HERE.