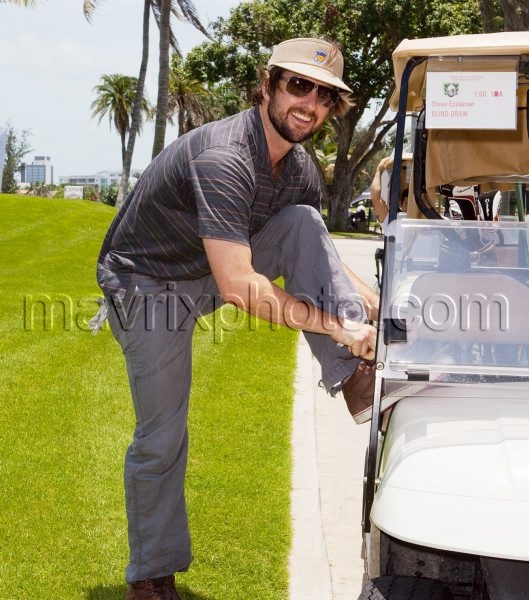 Irie Weekend
Somebody's having an Irie Weekend!
Luke Wilson and Joey Fatone were amongst the celebrity golfers this weekend at the annual charity event held in Miami.
Luke is an avid golfer and reckons he's always ready for a game of golf. There was event talk a couple of years ago about him designing his own range of golfing gear for Puma, not sure if it ever happened but he certainly appears to have his own style going on …. not sure about the beard though.