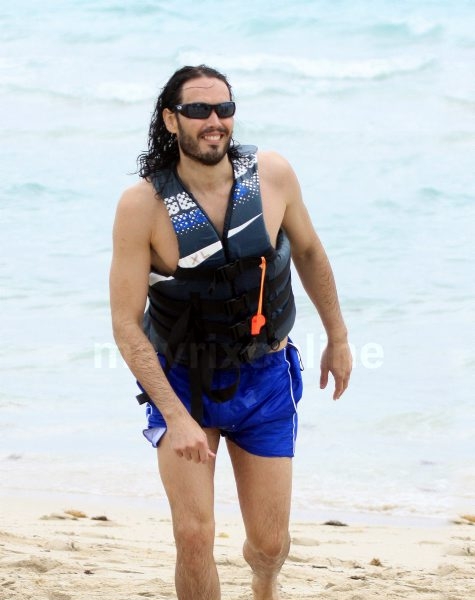 Russell Brand Rides A Jet Ski
Funnyman Russell Brand enjoys his first day in Miami by taking a jet ski out for a spin on the high seas.
Despite the weather being overcast, Russell's mood was anything but. He happily posed for photos with fans and had a great time jumping about on the waves.
Brand just arrived in South Florida to start work on his next movie the Rock Of Ages. The film is set in the 80's rock music era so we can expect lots of leather, eye liner and hairspray. The rest of the cast includes Tom Cruise, Julianne Hough, Catherine Zeta Jones, Alec Baldwin, Diego Boneta and the recent addition of Malin Akerman.